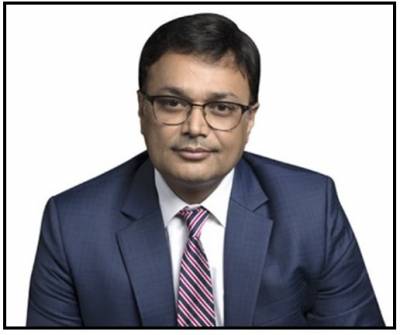 News comes as one of the Bigger Aspect of Overall Digital Content Consumption: Avinash Pandey
India is all set to witness the elections in eight states which would then be followed by General Elections in the 2018-19 periods. Moreover, election is the time which generally gives a push to the overall news consumption in the country and this is when most of the vendors get on board whilst spending heavily on advertising, marketing and promotions on news channels.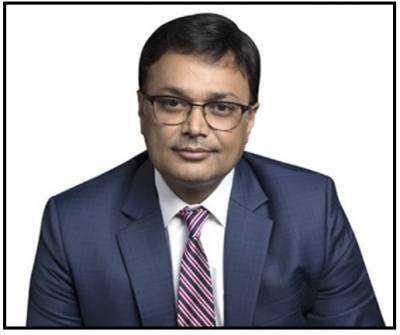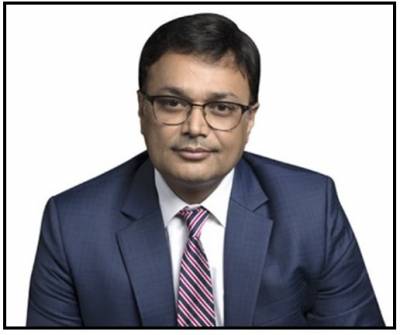 When we talk about a country like India, Television still comes as the best mode of advertising due to its big outreach to numerous parts of the country. Moreover, it takes the biggest chunk of ad spends at 40 per cent, which is then followed by 34 per cent and 15 per cent in print and digital media respectively. Secondly, the growing interest of most of the media advertisers along with a surge in their spending in the same field has given a big push to the revenue generation from various brands (FMCG, automobile, consumer goods, mobile handset and telecom) which are eventually trying to exploit the growing number of television viewers in the country.
Going by the positive trends along with a big surge in the television viewership, ABP News have decided to increase their ad rates. The channel is geared up to cover the upcoming elections and already been through with the preparation in the same regards whilst making an agreement with some of the most renowned names in their respective domains to constitute their panel of experts for the detailed analysis of any new bite.
Avinash Pandey, Chief executive Officer, ABP News Network, spoke to one of the leading online news dailies, Ad gully in the same regards and put down his perspective in regards to ABP News' preparations for the upcoming elections polls, increased business outreach, response from the advertisers along with their overall growth in the online news platform. Here are the excerpts:
With eight Assembly elections lined up followed by the Lok Sabha elections in the 2018-19 period, how is ABP strategizing to boost its content?
We were the first ones to start the whole election campaign at the beginning of this year with a new programme called '2019'. Around middle of the year, we started a programme called 'Desh Ka Mood', which is basically an opinion poll every month on Prime Minister Modi at a national level. In the beginning of October, we started a programme called 'Kaun Banega Mukhyamantri' on the state assembly elections. Our prime time line-up includes 'Kaun Banega Mukhyamantri' aired at 5.30 pm, followed by on-ground debate, then a new programme called 'Siyasat Ka Sensex', where we conduct a survey on a daily basis as to who will win how many seats in the state where the assembly elections are being conducted.
How are you creating differentiation for your election related coverage?
We now have opinion makers on our channel who are not politicians. There are social thinkers, liberal art scholars, sociologists, political scientists, and historians, whom we have signed up as exclusive content contributors. Hence, you won't find the analysis from the same faces who appear on different channels at different times.
What about Election Commission's diktat on conducting exit polls and opinion polls?
The Election Commission has said that the exit poll should not be done before the polling ends. Five years ago, the practice was that after each polling day, the pollsters used to do a poll on the count, which they have now stopped. The EC says that exit polls can be done, but only when the voting has ended. Now, the exit poll is done on the last day of voting. On the other hand, opinion polls begin once the polling day is announced.
How has ABP's performance been in Q2 of FY2019?
Q2 was not as good as we had hoped for because of the market slowdown. However, we have seen growth during the quarter and are currently witnessing a double digit growth.
What about growth in terms of viewership?
As per BARC data, we are the first channel to cross 100 million viewers on a weekly basis. Currently, on an average weekly basis, we are the second largest channel in terms of news; we are also the second largest network in terms of reach in news across all languages. So, that way we are a very strong market player.
ABP recently made quite a few new appointments at senior levels? What do these changes entail?
We are very happy to see a lot of good talent joining ABP News. These people are essentially bringing much desired aggression covering the elections, burning political issues and a new way of thinking within the ABP News network. According to me, change is always good. An outsider always brings an outsider's perspective. It is not that we, the people who are already working here, are not doing well enough. But outsiders always bring in a fresh perspective, and a good family, a good team is always about bringing fresh and good ideas. The new team that has come is bringing a fresh set of ideas. However, the core of our philosophy, which is to be fair, bold and transparent, will remain the same.
You have recently hiked your ad rates by around 15 per cent. How has the advertiser response been to the hike?
Currently, our inventories are full. We will be hiking our ad rates closer to the polling dates. The next hike might be in January 2019 during the Budget Session, which will be the last Budget of this government before the Lok Sabha polls. Since it will be a full-fledged Budget, there will be lots of reports around it. Thus, we will roll out one set of ad rate hike in January 2019, the next hike will be in March during the elections. I think all news channels, including ours, will see a 3-tier ad rate increase – one during the Budget Session, the second one during the polling, followed by the elections.
What is the ratio of national to local advertisers on ABP News?
Like all good news channels, we are quite well spread. As a company, we don't distinguish between national and local. There is limited space available on the channel and whosoever gives us that price or that space, gets it. We don't distinguish based on a company's profile, product profile or the advertising rates.
Do you think during festive seasons, the advertiser interest shifts to GECs rather than on the news genre?
I can't speak about the GECs, but during festive season if you look at most of the news channels, they have almost oversold their inventory. If you look at the urban areas, consumption of news is growing rapidly. Currently, BARC is not reflecting what people are consuming on their tablets, PCs and streaming services. But news is a very big element of digital content consumption.
How has ABP grown its presence on digital?
ABP was the first one to go on Twitter in Hindi long back. We were the highest viewed video on Facebook month-on-month, we were viewed the highest on YouTube and we were the first Hindi and vernacular channel to go on Hotstar. From Day 1 we were present on Jio Play, and we have our own app and web page. We also have a very promising business proportion on digital. Our main focus going forward is to have a very strong digital presence. We will be delivering news videos in Indian languages. You can watch us anytime and anywhere.