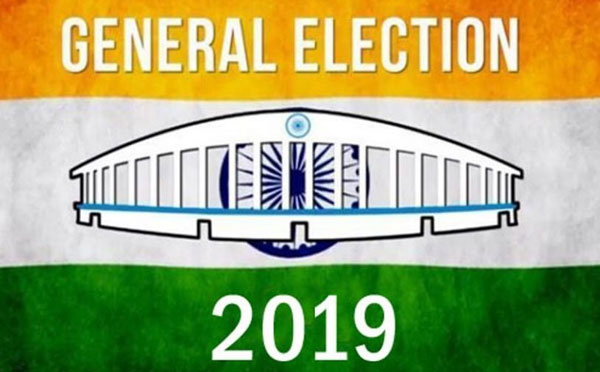 Avinash Pandey CEO ABP News ( formely Star News ) – As the whole nation is gearing up for the upcoming state elections followed by the general elections in the next year coming, all the nationwide news channels have kick started their elections coverage to bring on the best possible viewing experience to their viewers.
Moreover, elections time brings on a surge in the number of people watching the news and this is something which attracts lots of advertisers to showcase their commercials on these channels. If we talk about a country like India, TV stays as one of the most preferred advertising modes for its large audience outreach. Talking about the numbers, Television has its biggest share of ad spends at 40 per cent, whilst the print media and digital media grabs 34 per cent and 15 per cent respectively.
Avinash Pandey, CEO, ABP News Network, speaks more about the network's coverage plan and growth in news genre:
Election programming
One of the most followed election programme by ABP news, Desh Ka Mood, released the Polling survey results on November 2, conducted by Cvoter. The survey was conduicted in October 2018 whilst 15463 respondents participated across india.
"All the channels under the network are doing election coverage, starting from monthly poll on all the news channel of the network. Regional channels broadly do daily election coverage around 5pm and 8pm every day," informed Pandey.
Taking the highest election recall programme of ABP News- 'Kaun Banega Mukhyamantri' forward, the network launched Siyasat Ka Sensex. The one- hour show is hosted by anchor Neha Pant from Monday-Friday between 8pm-9pm. The show will aim at giving viewers opinion poll data of Madhya Pradesh, Chhattisgarh and Rajasthan during the upcoming elections.
"We have also started Siyasat Ka Sensex which is a daily poll on these states and big opinion polls on these four states are coming right after Diwali," said Pandey.
Election Coverage over the years
Pandey explained, "If you look at the elections, the way it was five years ago, it is becoming more interesting with strong viewpoints and change of political dynamics both in the terms of ideology and ground realities. There is a fundamental shift which is creating lot of buzz in the people on the ground and thus all news channels, at least the top four, are doing quite well in terms of election coverage."
Pandey shared that most of the news channels are booked for the entire season till December mid in terms of ad inventory. "As a network, on ABP News, ABP Majha and ABP Asmita, the changing political scenario is creating lot of news. Majha will be dedicated to Maharashtra, our Gujarati news channel, Asmita, is more focused on the Madhya Pradesh and Rajasthan elections. The channels has got good round of election programming which has resulted in a decent rate growth and advertising booking of the inventory lasting until December."
Ad growth during General Election
Whilst General Elections are round the corner, Pandey ascertain the fcat that most of the advertiers are ensuring an adevance booking for their ad slots. He said, "The clients want inventory commitment till the end of the General Elections which is around May 15, 2019. Most of the deals are being negotiated."
Pandey believes that most of the news channel will deliver double digit growth during the poll period with the Hindi news genre expected to grow by 15-25 percent.
Speaking about revising the ad rates for the network, he shared, "We have taken a jump of close to 10 per cent this festive season. Further hike would happen during the counting and polling of state elections, which can be close to 15 percent and third round of hike will happen when the General Elections will be announced and the rates can go upto 20 per cent."
On an average for a season the rate varies from Rs 3,400 to Rs 10,000 for 10 seconds depending on the time of purchase and the time band brands are buying, which is the same for the top three channels. He said, "However for the state election counting day, ABP News starting 10 sec slot rate is minimum Rs 20,000, which will only go up every single passing day."
Pandey added, "The regional channels rates will be decided closer to the election day but if somebody wants to take all the three channels of ABP News Network, which include Majha, Asmita and ABP News, they can buy at the rate of Rs 27,000 but if someone wants to buy closer to the counting day the rate will be above Rs 1 lakh for a 10 sec slot."
Categories spending more
"Media advertisers' ever growing interest in spending on television ads has made this medium poised for a substantial growth in revenue generation on the back of sectors such as FMCG, automobile, consumer goods, mobile handset and telecom that are trying to leverage the expected increase in news channel viewership. Apart from FMCG, automobile and mobile handset are spending more compared to previous years," said Pandey.
National vs Regional news
"Regional news channels cover minute details of local tehsils or Zila whereas national channels cover broader topics. The interest of a national viewer is very different from that of a regional viewer. Hence, both are doing very well in election coverage. Like in West Bengal, ABP Ananda's viewer base was double of all the channels put together in terms of overall eyeball."
Plans to launch new channels
Pandey informed, "We have plans to launch new channels but we have to see the market environment in order to go ahead with that. Maybe in the next financial year we will be able to announce it. Currently it's too early to comment on it.