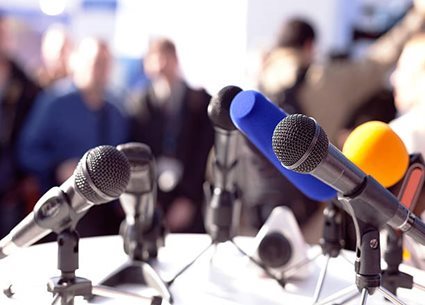 ABP news is coming up with the second edition of their popular show "Press conference" commencing today. One of the most recognized and rewarded show will be hosted by renowned journalist Chitra tripathi.
The first episode of the show witnessed two of the most sought after Bollywood superstars Shahrukh khan and Anushka Sharma within and the show will be broadcasted every Saturday and Sunday between 8 and 9 pm.
The second installment of the show would incorporate a unique experience for all the viewers and they would be able to interact and participate on the show whilst establishing communication with the news anchor on social media. One of the best USPs of the show would be the direct participation of the viewers whose questions posted on social media would be entertained and answered by the guests of the show.
Talking about the same, ABP News Network CEO Avinash Pandey added, "This is the 2nd season of our award-winning show. Last year, this show had set a new benchmark in terms of an engaging format and creative content and this year we are coming up with an all-new format, which has revamped to redefine the way talk shows are conducted & perceived on Indian television."
Few of the famous names which were a part of the show in the past are Baba Ramdev, Arvind kejriwal,Amar singh and Shivraj singh chauhan.