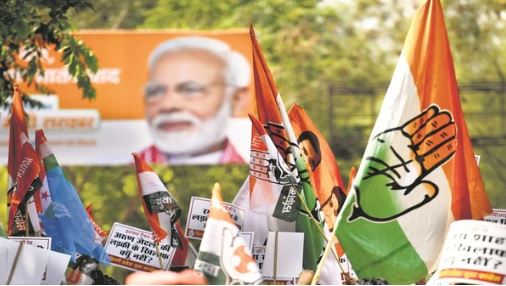 News channels set to garner 300 crore from Poll advertisement in Elections 2019
With the 17th lok sabha elections insight, the political parties in the country are all set ot spend in the line of 300 crore Rs on their advertising on TV news channels, if media experts are to be believed. There are further expectations by same experts which says that these news channels will be getting more than 50% share of the total spending on the elections advertising, which is expected to turn around at Rs.500 Crore.
A report released by Group M ad said that the total spending on the India advertising is expected to surge by 14% and maybe touching the 80,678 crore mark in  in 2019, which would be termed as the fastest growth in the last four years. This has very much to be credited to the LS polls, IPL and the Cricket world cup in coming.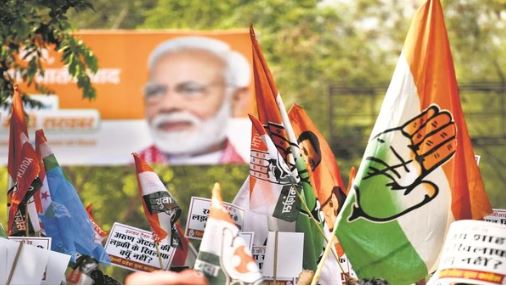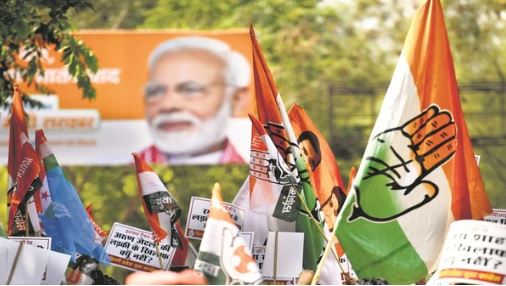 The election advertising always functions within a small window of opportunity and most of the big political parties around are going all guns at the last minute with their spending on the election campaigns on TV. This election advertising spending may jump to a figure of 1,000 crore across various digital platforms and TV news channels are expected to take the biggest chunk out of the same.
The Bharatiya Janata Party (BJP) has bene on the top of the list and running numerous campaigns under their tagline " Phir Ek Baar Modi Sarkar (once again a Modi government) while the other political party Congress is promoting itself with catch line "Ab hoga Nyay (justice will happen now) slogan" which is placed in the reference to their promised scheme of Nyuntam Aay Yojana, which guarantees a minimum income to all the under privileged people.
ABP News Network, which got news channels in both Hindi and regional languages, said that they are running various election-related programmes, which in turn are surging their ad revenues. Avinash Pandey, CEO, ABP News Network further quoted that the total consumption of the election news has jumped big time in comparison to previous years and this will ultimately see them a big jump in their revenues." The revenue that comes to a news channels during elections is divided into several phases. The first is the umbrella sponsorship of the programming that continues for close to three and a half months during general elections.
The second form of advertising comes for events that are created around polls. The third comes for high viewership days, opinion polls and polling days, which attract the highest revenue. Besides, there is advertising on counting day and the government formation day," He said in his statement.