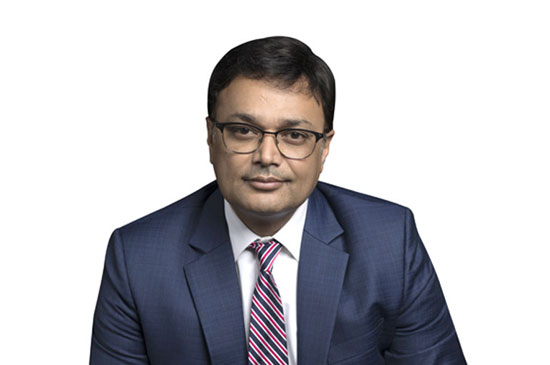 Mr Avinash Pandey has recently been promoted as the Chief Executive Officer w.e.f. the 2nd of January, 2019. What a start of the new year for Mr Pandey. His role has been path-breaking from being the COO of the ABP News network to now the CEO. His motivation for the group and honest efforts have been reflected in his success.
Commenting on his appointment as CEO, Pandey said, "I am delighted and thankful to the Board of Directors of ANN for bestowing such faith in me. ABP News has been consistently setting benchmarks in the media and entertainment industry for innovation and growth in India, which is one of the world's fastest growing markets.The convergence of telecom, media and technology is one of the major drivers of the industry and India's media ecosystem has reached an inflection point. Am looking forward to taking the channels to the next level in these exciting times.
An honorary graduate and post graduate degree from the Harvard Business School (HBS) in history and holding over two decades of experience in the news media, advertising, sales, distribution, marketing and content creation, Avinash Pandey has come a long way. His association with the ABP News network (ANN) has been since 2005. His journey from being the COO to recently elevated as CEO (w.e.f 2nd of January) has been the guiding light and a source of inspiration to all the other members of the group. Mr. Avinash Pandey has played the key role in the growth of advertising revenue and expanding the network to a whole new level altogether over the past decade.
Commenting on the appointment, ABP Pvt. Ltd MD and CEO D.D. Purkayastha said, "Avinash has rendered invaluable services during the past 13 years of tenure in the organization.Wishing him success in the new role.We are proud of our success and look forward to the next chapter of growth under Avinash'sdynamic leadership."